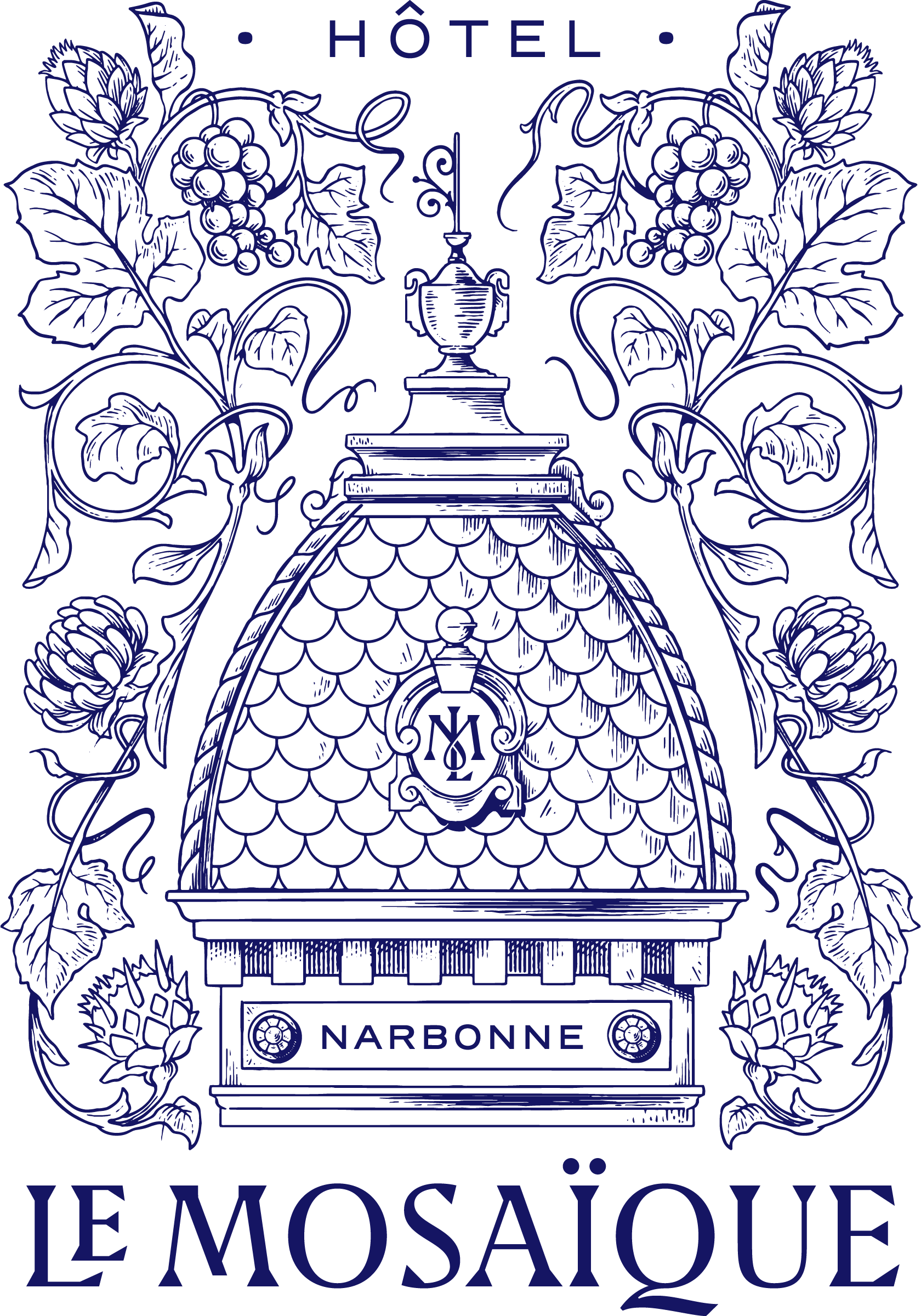 Le Mosaïque, 130 years of Life
The RIZZO-TESTA family and Le Mosaïque Hotel-Restaurant team, welcome you on a journey through time and across two continents.


In 1885, Gabriel DUCOS LATÉCOÈRE, Lizzie TESTA's maternal great-grandfather, travelled from Bagnères-de-Bigorre, located in Hautes Pyrénées, to Argentina. Along with his wife, Maria Rosa BRUZZO, they started their family there.

In 1898, in the same way, Maria FRANCINOU, Beto RIZZO's paternal grandmother, travelled from Saint-Gaudens, located in the Pyrénées, to Buenos Aires' port. Once there, she fell in love with Girolamo RIZZO, another immigrant coming from Venetia, region in North-East Italy.


In Argentina, both families were able to recreate their homes which would become a rich « Mosaïque » of cultures.


« This is exactly what we want to share with you here and now. We would like you to experience this voyage through generations to discover our traditions, flavors, family recipes, products and savoir faire.


Our great-grandparents left France more than 130 years ago and five generations later, we have returned enriched by this cultural diversity that we want to share with you today in our home.


Le Mosaïque Hotel-Restaurant team whishes you a wonderful gastronomic experience to explore our delicious Argentine recipes, made thanks to our producers of Occitanie.»


Enjoy your meal.  


RIZZO – TESTA family.
Welcome to our home and celebrate life !!!!
ARTICHOKE TARTINADE (

)

Foccacia
9€00
PIZZETTA 


Onions, mozarella, oregano
8€00
HOME-MAID EMPANADAS 

1 piece
Beef – onions
Or
Avocado – Sweet potatoes – Feta

3€50
CHORIZO PAN ARGENTINO

With chimichurri sauce
10€00
PARSLEY SQUID (

)
Quail eggs
8€50
BUñUELOS

Saltes-cod, tarragon
8€00
 « BETO » RISOTTO

Primavera
26€00
GAMBAS AL AJILLO 
FROM MARIA EUGENIA
27€50
  « JOJO » BEEF  CHEEK
Beef – carrot
28€00
MOSAÏQUE POTATOES

6€50
LIGURIAN TROFIE


Yoghurt
6€50
CREAMY POLENTA (

)
Unsmoked salt-cured bacon
7€00
CHARCOAL LEEKS

(

)
French dressing
5€00
GRILLED PINEAPPLE (
)
Maté cream
11€00 
CHURROS
Dulce de leche
10€00
CROUSTI-FONDANT
Chocolate – Caramel
12€00
Origins of meat : Beef, Aubrac France et Angus, Argentina. Pig, Pyrénéus Excellence, Occitania, Lamb, Aveyron France //
Origines des poissons : Atlantique //  Végétarien //  Contient du gluten // (

) ( 

 ) can be done without. Prix net in euros. Service included